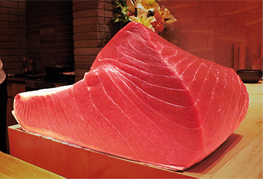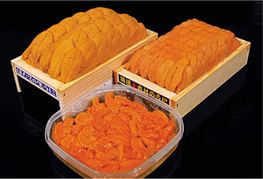 OUR FINEST INGREDIENTS - BLUEFIN TUNA AND SEA URCHIN
Tuna – the essential menu item of Ginza Sushi-Ichi. We are very particular about our tuna and will not compromise on quality. In keeping up with our high standards, our chefs insist on serving only top-grade bluefin tuna to our guests. All our tuna are meticulously sourced from Hicho, a reputable tuna distributor ranked among the top 5 at the Tsukiji Market.
Sea Urchin is another of our pride. We take our sea urchin as seriously as our tuna and insist on sourcing for the best which is only available at the first auction of a date stipulated by the market.